NEW Rock Yourself To Sleep Tour Blog from Nate!
Rounding The End of The Rock Yourself To Sleep Tour.

Hey everyone, it's Nate here. Currently, I'm sitting at a Ruby Tuesday in Baltimore Maryland. We decided to spend our first day off in quite sometime here in Maryland. It's definitely an enjoyable place and tonight some of the guys are going to the Twins vs. Orioles baseball game! Go twins! It's always awesome to visit places that you don't normally get to while on tour. Next week is the last week of the tour and it's going to be a bitter sweet end. This tour has been going on since June and this feels like one big happy family. Having sleepovers every night at the Motel 6. The last week of this tour is on the East coast and the Midwest. These places always have amazing shows, a perfect way to end the tour. On our next day off we are going to go to Cedar Point. I couldn't be more stoked, we are all about theme parks and I've only heard outstanding things about it. You really feel like a kid again when you are on a roller coaster. Thank you again for everyone who's come out to a show. Let's make this last week count! Have a wonderful day!

Keep it real,
Nate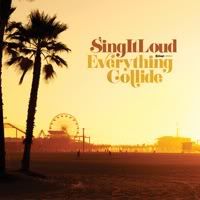 Everything Collide
featuring 'Sugar Sweet'
DOWNLOAD IT NOW
You'll
♥
Loading related posts from sailthru...